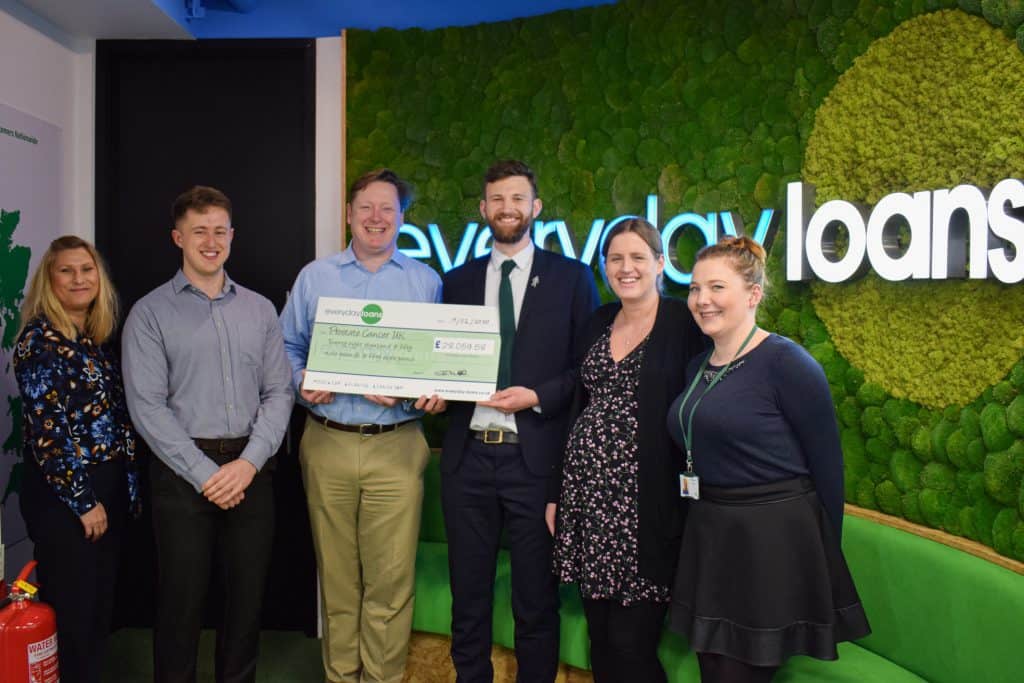 Following a year of fundraising activities, Everyday Loans has just donated over £28,000 for Prostate Cancer UK – its chosen charity for 2019.
In the UK, around one in eight men will be diagnosed with it in their lifetime. Prostate Cancer UK undertakes research to find better treatments and better tests for early diagnosis, as well as screening programmes to help save thousands of lives.
To raise this remarkable amount, Everyday Loans' charity committee arranged a number of special events and initiatives across its 73-strong branch network and at its Bourne End offices.
It saw 12 employees take part in a 350-mile charity bike ride from Buckinghamshire to Paris - raising £9,700 along the way.
Dress down days, cake sales, quiz nights and other office fundraising also contributed to the £14,000 total, which Everyday Loans match-funded to achieve such a staggering sum.
Steven White, Everyday Loans CEO, said: "We're delighted to have raised this amount of money for such a worthy charity. I think I can speak for most when I say that prostate cancer has touched all of our lives in some way – whether that's through a friend, family member, neighbour or colleague.
"More than 40,000 men are diagnosed every year in England alone. More than 9,000 of those die from it – that equates to one man every hour. Over 325,000 men are living with the disease. It's great to know that our donation will go towards funding research for more effective screening, diagnosis and treatment."
Jake Maloney-Cox, Corporate Partnership Coordinator at Prostate Cancer UK, said: "I'd like to take this opportunity to thank everyone at Everyday Loans for their kindness, feats of endurance and donations."
Everyday Loans is the UK's largest non-standard branch-based lender of unsecured loans and part of NSF Group plc. It has over 76,000 customers and 73 branches across the UK.
For further information on Everyday Loans, visit https://www.everyday-loans.co.uk/ or call 0808 231 5453. Follow on Facebook and Twitter @everydayloans.