Debt Consolidation Loans
Consolidating your debts can make keeping on top of your monthly payments much simpler. Even if you've had bad credit in the past, you can apply for a loan with us today to see if we can help you.
Representative Example: Borrowing £3,000 over 24 months at an interest rate of 71.3% p.a. (fixed), you will repay 24 monthly payments of £237.75 per month. Interest Payable £2,706. Total Repayable £5,706. Representative 99.9% APR.
Loans are subject to status and affordability. Terms and conditions apply.
Don't just take our word for it!
Everyday Loans for everyday people
Consolidating your debt with a loan can help you to manage your monthly outgoings. By using a consolidation loan, you can repay your other outstanding debts leaving you with just one affordable repayment.
We are a specialist bad credit lender, which means if you want to consolidate your debts but have struggled with bad credit, you can still apply for one of our loans.
Once you finish our online application process, we will provide you with a conditional decision instantly. We do not use a hard check of your credit for your initial application, so if you are declined, it will not affect your credit history. If you receive conditional approval, we book you in for a meeting at your nearest Everyday Loans branch to finalise your application.
How it all works
Applying for a loan with us only takes 5 minutes, you'll receive an online decision and be invited to your local branch to finalise the agreement. We offer loans to consolidate your debt from £1,000 to £15,000 over 18 months to 5 years, giving you the flexibility to choose the most suitable terms for your situation. We don't charge fees & you won't need a guarantor to be successful. Apply today to see if we can help.
Complete our online application form

Get an initial decision in minutes

Pop into your local branch to complete your loan
All of our loans are subject to status and affordability.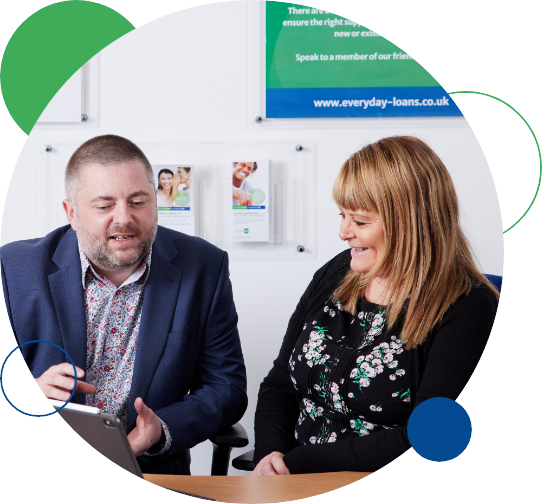 Why choose Everyday Loans?
If you are considering a debt consolidation loan from us, applying will not affect your credit score. This is because we use Soft Searching Technology. We only conduct a hard search during a full application for credit.
Even if you have bad credit, you may still be eligible. You'll need to be over 18, a UK resident and be able to afford repayments.
We're a direct lender, and we never charge you a fee to consider your application.
We'll give you a conditional decision in just minutes.
We can lend £1,000 up to £15,000 from 18 months up to 60 months, for almost any purpose. Loans not for business, gambling or illegal purposes. Maximum APR 299.8%
We offer loans from £1,000 to £15,000 with terms from 18 months to 5 years which can be useful for consolidating your debts. By borrowing over a longer term, you have more time to repay the debt. You might also have lower monthly payments depending on your current loan interest. Keep in mind that taking longer to repay your debts can mean you pay more interest and may be more costly in the long run.
With a debt consolidation loan, you are only dealing with a single lender, which means you are no longer dealing with multiple creditors. For example, if you have a number of loans and you have an issue with payment, you will have to negotiate with each creditor individually.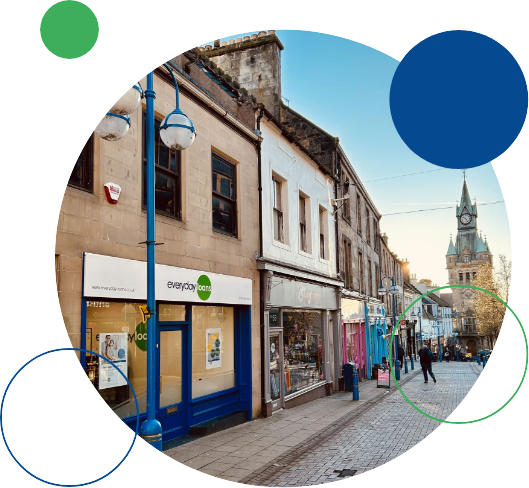 Tailored Local Lending
Our local branch staff are lending experts. They will guide you through our loan process and get to know you and your finances rather than relying on a credit score. If you get conditional approval for a loan, we will set up a meeting at your nearest local branch. In the meeting, we will review how you manage your money and any financial obligations you might have, as well as your unique personal circumstances. This allows us to offer loans for debt consolidation to a wider variety of customers.
By the end of the meeting, we will know if we can provide you with a loan offer. If so, one of our team members will explain the details and help you finalise your application.
Responsible Lending
At Everyday Loans, we are dedicated to responsible lending practices. We are honest and fair and keep customer data safe and secure.
To make sure we are responsible lenders, we meet with each customer to discuss the details of their potential loan. In the meeting, we will review the terms of the agreement and assess the applicants' financial situation. All of our data is stored securely and used in line with UK GDPR and DPA regulations.
During the meeting, we will ask each customer about their finances. To help with this, we recommend that our customers review their finances before they attend. We have also prepared a glossary of terms to help explain some of the more complicated lending terminology like APR and credit score. Our local branch staff are also available to answer any questions from customers about their loans.
If a customer's financial situation changes we ask that they let us know, for example if they lose their job and money is tight. In cases like this, we can work together to help manage the account and provide them with appropriate support.
If you are interested in applying for one of our loans to consolidate your debts, you can fill out our online application today. To learn more about our loans, please contact your local branch.
What is a debt consolidation loan?
Having to cope with multiple debts can make it difficult to manage your cash flow. Debt consolidation streamlines your finances by rolling several debts into a single monthly repayment to one creditor. Consolidating debts could also lower the amount you pay each month but may also mean you pay more in the long run depending on the term and APR of the consolidation loan.
By using a single larger loan to pay off your other debts, you also simplify your finances. You will only be paying one company, and you only make one payment per month.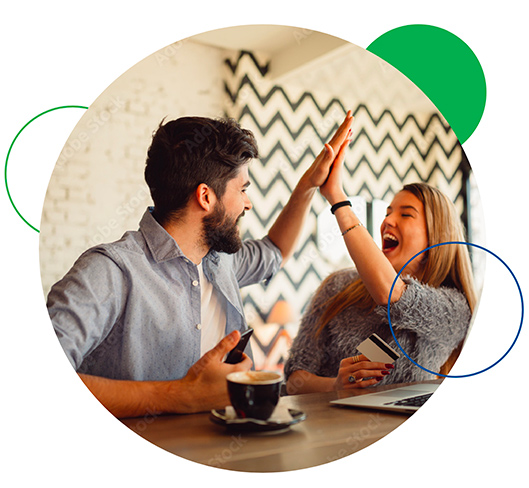 What can I use a debt consolidation loan for?
Different lenders have different restrictions on their loans. Some lenders offer financing specifically for debt consolidation but at Everyday Loans, we allow borrowers to use our loans for a variety of expenses. This includes debt consolidation, home repairs, purchasing a car or a variety of other uses. That means our loans are flexible enough to be used where they are needed most.
If you take a loan for debt consolidation but do not consolidate any debts, the loan may become unaffordable for you, and any missed payments could negatively impact your credit profile.
How do debt consolidation loans work?
Debt consolidation loans can be either secured or unsecured loans.
With a secured loan, you have to put up a secured asset, usually, your home or car, which the lender can repossess if you default on the loan.
An unsecured debt consolidation loan requires no secured assets. These loans tend to have a higher interest rate because of the greater risk to the lender.
Once you have chosen which type of loan to apply for, you can work out how much you need to borrow. Start by totalling up your existing debts. This will give you the amount you need to borrow to pay off all of your existing loans with a debt consolidation loan. Then you need to apply for a loan to pay off and consolidate your current debts.
If you are approved, your lender will either pay off your loans for you or give you the money directly so you can make the payments yourself.
Once that is done, you just make your payments on the new loan until it is repaid.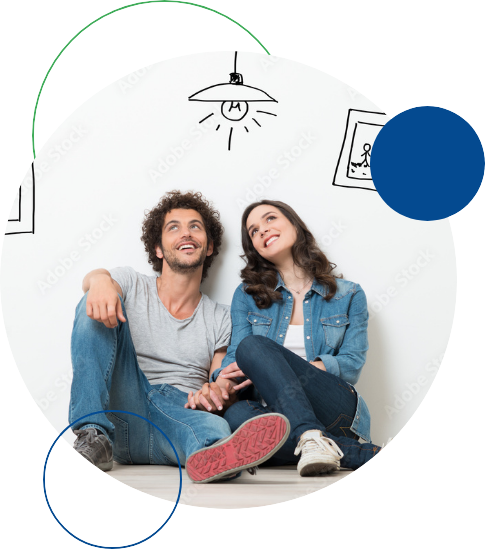 Can I get a debt consolidation loan with bad credit?
Potentially, you can. Everyday Loans is a bad credit lending specialist. We have worked with many people who have bad credit but still want to consolidate their debts.
Our lending process also uses soft search for the initial application, so you can apply for a loan today using our online application process, and it will not affect your credit. Once you have made your application, we can get you a conditional decision and, if you are approved, make an appointment for you to speak with one of our team members at your nearest branch. We only conduct a hard credit search if you accept a loan.
Will I be able to get a joint loan with bad credit?
Everyday Loans is a bad credit lending specialist. Simply having bad credit will not prevent you from getting a joint loan. We are able to consider your credit and income and also the credit and income of the person you are borrowing with. This means their credit may help make up for any issues.
If you would like to apply for a joint loan today, you can fill out our online application form.
FAQs about Debt Consolidation
Debt consolidation can be a complicated subject, so we wanted to answer a few of the most commonly asked questions here. That way, you have the knowledge you need to make the best decision for your situation.
If you have questions we do not cover below, please do not hesitate to call us and speak with a member of our staff.
That depends. If you use the loan to consolidate all of your debts, make your payments on time and clear your debts, it could help your credit score. If you miss payments, pay late or break the terms of the loan agreement, it could hurt your credit.

The initial application is online, so that will only take 5 or 10 minutes. Once we get your information, we will take some time to review it and go through the details with you. We do this to make sure we get things right. If you get conditional approval, then we set up a meeting at your local Everyday Loans branch. If you get final approval, then we will start the process of transferring the money to you immediately.

If you take out a loan from Everyday Loans, we send you the money directly. If you are consolidating your debt, you can then pay the lenders you owe.