Loans for Bad Credit
We are a direct UK lender specialising in helping those with less-than-perfect credit scores. Apply today for up to £15,000 over 18 months-5 years, even if you've had bad credit in the past.
Representative Example: Borrowing £3,000 over 24 months at an interest rate of 71.3% p.a. (fixed), you will repay 24 monthly payments of £237.75 per month. Interest Payable £2,706. Total Repayable £5,706. Representative 99.9% APR.
Loans are subject to status and affordability. Terms and conditions apply.
Don't just take our word for it!
Everyday Loans for everyday people
A few bumps in your credit history, such as missed repayments on credit cards, personal loans, or mortgages or even just a lack of general credit history, can make it harder to obtain loans and other credit facilities. These situations can result in you having a bad credit score in the eye of potential lenders, which reduces your options when it comes to borrowing money.
Our speciality is in helping those that have a low credit score & may have struggled with credit in the past. We offer loans from £1,000 to £15,000 over 18 months - 5 years & use soft search technology in our application process, so applying with us won't appear on your credit file unless we make you a loan offer and you decide to accept. In addition, we look at more than just your credit history, this means we can often work with people who may otherwise be refused a loan by traditional high street lenders such as banks.
Our application form takes just a few minutes to fill out. Apply with us to see if you're eligible today.
How it all works
We are specialist bad credit lenders, so even if you've been refused a loan before, we may be able to help. Apply with us today using our short soft search application process. If you are unsuccessful, your credit file is unaffected. If you are successful, you will be invited to your local Everyday Loans branch, where our friendly credit experts will finalise your loan with you. Please note that all of our loans are subject to status and affordability.
Complete our online application form

Get an initial decision in minutes

Pop into your local branch to complete your loan
All of our loans are subject to status and affordability.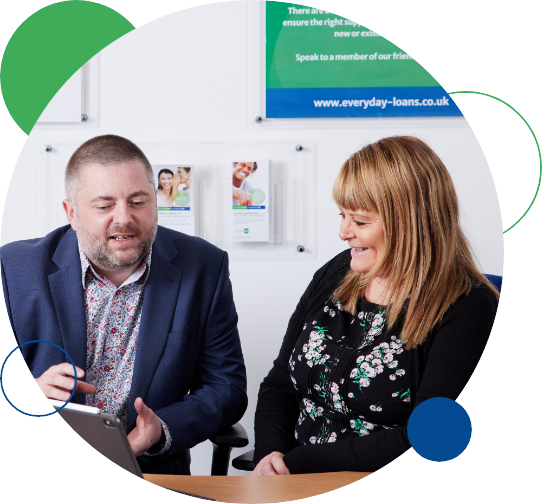 Why choose Everyday Loans?
Our online application won't affect your credit score. We use Soft Searching Technology for our initial credit checks, which means if you're unsuccessful, it won't affect your credit. We only conduct a hard search during a full application for credit.
We can work with people who have bad credit. To apply, you just need to be over 18, a UK resident, have a bank account and be able to afford repayments.
We're a direct lender, not a broker, and we never charge any hidden fees,
We'll give you a conditional decision in just minutes.
We offer loans from £1,000 up to £15,000 over a minimum term of 18 months up to 60 months for almost anything. Loans not for business, gambling or illegal purposes. Maximum APR 299.8%
A mark on your credit history lasts 6 years or more. Some lenders won't consider people that have even the slightest dent in their record, even if recent credit behaviour has been positive. We believe that people with a poor credit record in the past deserve a second chance, so we offer tailored loans for bad credit. Where other lenders might turn you down for a lack of credit history or the odd bad credit issue in the past, we consider a wide range of additional factors along with your credit future when it comes to making a lending decision.
You must be over 18 and a UK resident to apply, but we'll also assess other factors when reviewing your application.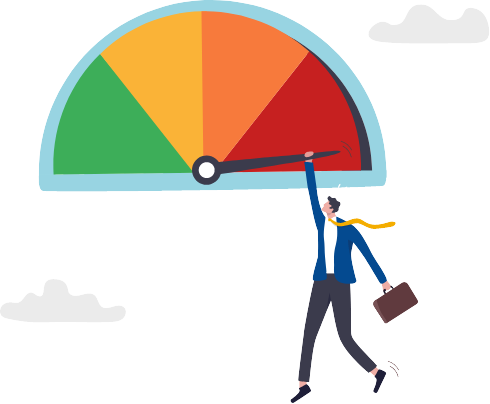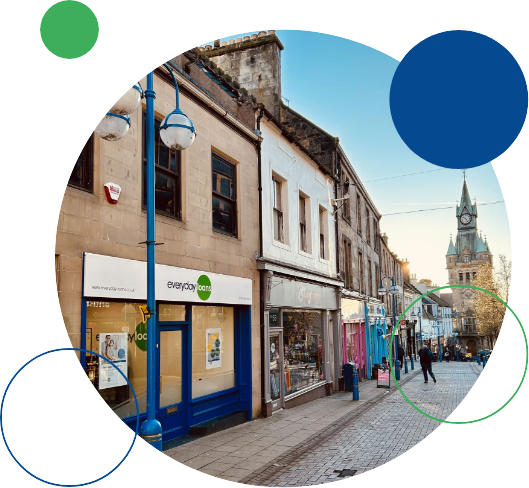 Tailored Local Lending
We have a team of experts at our branches who can help you. They'll set up a face-to-face meeting if you receive conditional approval for a loan. At the meeting, we'll get to know you better by reviewing how you manage money, your financial obligations, and your unique situation.
Meeting in person allows us to offer loans to a wide variety of customers. Once you have met with one of our friendly staff in your local branch, you will receive a quote that you can sign or take away to review. Once signed, the loan can be with you within 24 to 48 hours.
Responsible Lending
At Everyday Loans, we pride ourselves on being responsible lenders. We aim to be fair, honest, and transparent to those who apply for a loan with us, even if they have a poor credit history.
We meet our customers to review and explain our loan agreement, and we complete a full check of each person's finances. The data collected is processed in compliance with UK GDPR regulations and is designed to ensure that customers receive an affordable and transparent loan.
We request that you provide accurate information when you fill out our forms or meet with us. If anything is unclear, we'll be happy to explain it.
We ask customers to tell us if there's a change in their financial situation, for example, if they have an unexpected expense and cannot make a payment. In cases like this, we can work together to find the best option to manage the loan.
If you cannot get an unsecured loan due to bad credit, Everyday Loans may be able to help. We offer customers a personal approach to lending which allows us to consider as many applications as possible. So get in touch or begin your application today to see if we can help you.
What is a bad credit loan?
A bad credit loan is a type of loan that's specifically designed for individuals who have a poor credit history. This might be due to previous financial difficulties, such as missed payments or defaults on loans, which have resulted in a low credit score. Traditional banks or credit unions might reject loan applications from individuals with bad credit, and this is where bad credit loans come into play. They offer an avenue for people to borrow money when they otherwise might struggle to get approved for a loan.
Your credit score is calculated by one of three credit bureaus and is one factor lenders consider before offering a loan. The 3 credit bureaus are TransUnion, Experian and Equifax. These companies can also be referred to as a credit reference agency. They grade credit on a scale of excellent, good, fair, poor and very poor. Below we have created a chart to help you understand your score.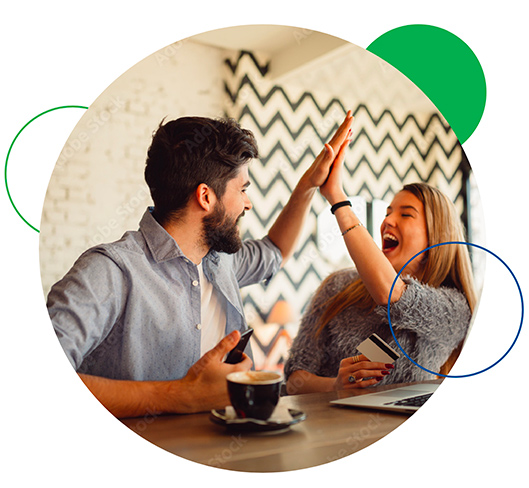 | TransUnion | Experian | Equifax | Credit Rating |
| --- | --- | --- | --- |
| 0-550 | 0-560 | 0-279 | Very Poor |
| 551-565 | 561-720 | 280-379 | Poor |
| 566-603 | 721-880 | 380-419 | Fair |
| 604-627 | 881-960 | 420-465 | Good |
| 628-710 | 961-999 | 466-700 | Excellent |
It is possible to improve your credit score over time. Consistently making all your repayments on time is one of the most important factors, as missed or late payments can negatively affect your credit score. You should also avoid utilising the full limit of your available credit, as this can give the impression of financial stress.
Regularly checking your credit report can help identify any mistakes that could be adversely affecting your score. Registering on the electoral roll can also boost your credit score as it provides proof of address and lends credibility to your financial profile. Lastly, building a history of responsible credit use can show lenders that you can manage credit wisely. As a note, all the tips we have mentioned can help your credit, but there is no guarantee because there are many different factors that go into a credit score. Always remember, improving a credit score takes time and requires consistent financial discipline.
What types of loans are available for
people with bad credit?
There are plenty of options with it comes to loans in the UK. However, if you have a bad credit score, it often makes sense to work with a bad credit loan specialist like Everyday Loans. We specialise in bad credit histories, meaning we can offer a higher chance of acceptance than you might expect from a high street lender like your bank. Here are some examples of the types of loans available:
Unsecured loans
Unsecured loans are loans that do not require any collateral. Because of this, they are riskier for lenders and usually come with higher interest rates. However, for individuals with bad credit, they can still be a viable option. They are typically for smaller amounts and are paid back over a shorter time period than secured loans. Even with a bad credit history, it's possible to obtain an unsecured loan in the UK, but the high APRs associated with these loans can make repayments challenging.
Debt Consolidation Loans
Debt consolidation loans may be an option for people with bad credit. These loans allow you to take multiple debts and consolidate them under a single loan. That can make paying your debts easier because you only have one monthly payment. Depending on the interest of your current loans, a debt consolidation loan could also save you money.
Secured Loans
Secured loans can be a good option for people with bad credit as they use an asset like a home or car as a form of collateral. This means the loan is less of a risk to the lender, which can reduce the overall cost of borrowing. However, if the borrower does not make their payments on time or if they default on the loan, the lender may take the asset the loan is secured against.
Remember, before taking any loan, it's crucial to make sure you understand the terms and can afford the repayments. You can always contact any lender you are applying with to explain the terms if you are unsure. Also, you can check with the Financial Conduct Authority (FCA) to ensure that the lender is authorised and regulated in the UK.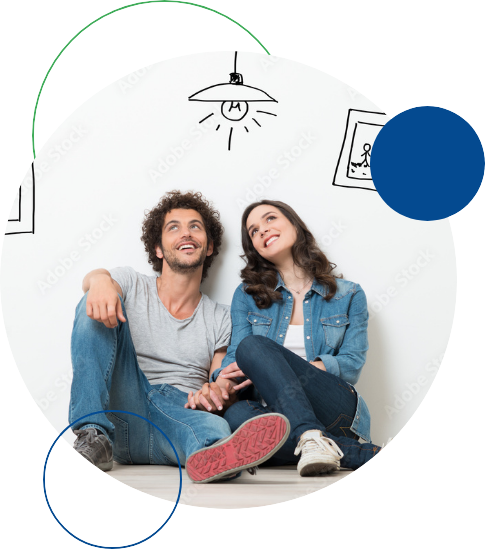 How to apply for a loan
with bad credit
If you are looking for a bad credit loan online, you should know that all lenders are different. Many companies that offer financing do not provide bad credit loans, so it is worth checking what a lender's criteria are before you apply. Everyday Loans is a good example of a bad credit personal loan provider.
You can apply for one of our loans if you're over 18 and a UK resident. You'll also need to be able to afford payments on the loan.
When you apply for a loan with us, we'll run a soft credit check to review your credit score and history as part of your application. This won't leave a mark on your credit report unless you decide to go ahead with the loan. The soft credit check gives us information on your financial situation to help us understand if we can offer you a loan.
Once this is done, we'll make an initial decision on your loan. Then, we'll set up a meeting in your local branch to review your finances and discuss a potential loan. If we are able to lend to you, we can finalise our offer in this meeting.
Why does poor credit make it
difficult to get a loan?
When lenders consider you for a personal loan, they look at many factors, one of which is your credit history. This includes your current levels of credit and repayment history. Lenders have many ways of deciding to whom they'll lend money, but they tend to assume that the better your credit history, the less risk there is.
Someone with a bad credit history is assumed to be at a higher risk of defaulting on a loan than somebody with a good credit history. Whilst all lenders have different attitudes to risk, people with good credit tend to get lower interest rates from a wider array of lenders.
If you have bad credit, you may have fewer options when it comes to lenders. Fortunately, Everyday Loans can consider your credit future as well as your credit history. Our custom approach to lending means we may be able to help where other lenders can't.
What to consider when taking out a bad credit loan
Several things need to be considered when comparing loans. These affect the total cost of the loan and how long it takes to repay.

Interest Rates
It is important to know what rate your lender is offering you and if your loan uses a fixed or variable interest rate.
A variable rate can go up or down depending on changes in the Bank Of England base rate. That means your monthly payments can change. A fixed interest rate remains the same for the duration of the loan. That means your monthly payments stay the same no matter what's happening with the market.
A fixed rate can be better when interest rates are low but look set to rise. It may also be better if you want to know exactly how much you will pay each month so you can budget your finances.
Variable interest rates may be better if interest rates are falling because your monthly payments will likely decrease. However, if interest rates rise, your payments are likely to rise with them. Keep in mind that it is impossible to accurately predict how rates will change.

Annual Percentage Rate
When you are paying back a loan, you pay back what you borrowed (the principal) and interest. The annual percentage rate (APR) reflects the total cost of the loan, including the interest and fees.

Loan Fees
You may overlook fees charged by lenders unless you read the fine print on loan deals. These charges may include:
Loan application fees
Broker fees
Origination fees for taking out the loan.
Disbursement fees – charged when you receive your loan.
Your borrowing could be more expensive than you think if you do not know about all the fees they charge.
Everyday Loans do not charge fees to our customers.

The lifespan of the loan
When comparing loan terms, choosing a loan with a shorter duration can be cheaper depending on the APR, which we have explained above. Short loan terms mean there is less time for interest to accrue on your loan. Just keep in mind that paying back a loan over a shorter period will likely mean larger monthly repayments.
If you're interested in a longer-term loan, your monthly payments may be lower. However, overall interest will usually be higher. Choosing a loan term that suits your needs and affordability levels is vital. We look for the best loan term and amount for you during our application process.
Frequently Asked Questions
In the below section, we answer some of the most common questions about our bad credit loans. Our goal is to be as transparent and helpful as possible so you can feel confident if you decide to apply for a loan from us.
If you have any further questions, you can always contact us to discuss them, and our experts will do their best to clarify any issues you may be having.