Car Loans For Bad Credit
Do you need help getting back on the road? Apply with us today for up to £15,000, even if you've struggled to get credit in the past.
Representative Example: Borrowing £3,000 over 24 months at an interest rate of 71.3% p.a. (fixed), you will repay 24 monthly payments of £237.75 per month. Interest Payable £2,706. Total Repayable £5,706. Representative 99.9% APR.
Loans are subject to status and affordability. Terms and conditions apply.
Don't just take our word for it!
Everyday Loans for everyday people
If you need to fix your current car or buy a new one, a loan from Everyday Loans could be the way forward. We are a specialist bad credit loan lender with a personal & tailored approach to lending, and if you are approved, we could help get you back on the road again.
Everyday Loans offers unsecured loans from £1,000 to £15,000 over 18 to 60 months. Our tailored lending process ensures that you are offered a rate and loan amount that works for you, and you can spread the cost of the loan over up to 5 years, helping to make your payments as affordable as possible.
If you are looking for a loan to buy or repair a car, fill out our online application form to find out if we can offer you a conditional lending decision today.
How it all works
At Everyday Loans, we understand that you need a reliable car in your everyday life. We offer loans that can be used for car repairs and purchases, making it easier to get back behind the wheel. We work with people of all credit types, so even if you have bad credit, you can still apply. We also consider people's credit future, which is how we have been able to help so many other customers who struggle with poor credit.
Complete our online application form

Get an initial decision in minutes

Pop into your local branch to complete your loan
All of our loans are subject to status and affordability.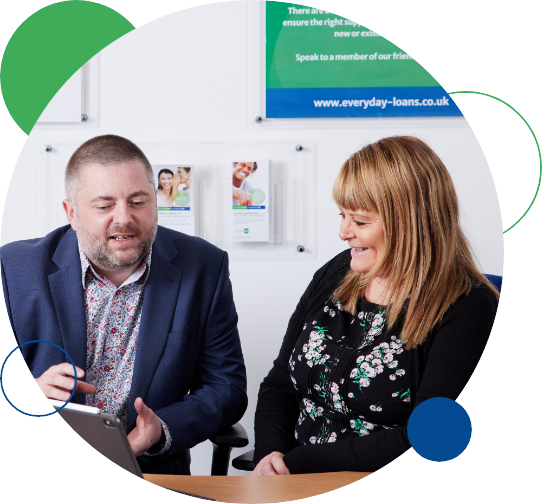 Why choose Everyday Loans?
We use Soft Searching Technology for applications, which means if you're unsuccessful, it won't go against your credit file. We only conduct a hard search during a full application for credit.
We work with people who have bad credit. You'll need to be over 18, a UK resident and be able to afford repayments.
We're a direct lender, not a broker, and we never charge any hidden fees.
We'll give you a conditional decision in just minutes.
Our financing options range from £1,000 up to £15,000 over a minimum term of 18 months up to 60 months for almost any purpose. Loans not for business, gambling or illegal purposes. Maximum APR 299.8%
Our loans for car purchases and repairs are personal loans. That means there is no initial deposit like you get with hiring or leasing a car. If you are buying a car using a personal loan, you will also own it outright as soon as you have taken ownership of the vehicle. Using a personal loan for your car repair or purchase allows you to repay with agreed monthly payments until the loan is paid back. There is no balloon payment required at the end of the contract, like you commonly see with a personal contract purchase (PCP) deal.
If you are considering purchasing a car using one of our loans, it is a good idea to consider a few things around possible additional costs associated with purchasing your new vehicle. To begin with, if you are considering buying a car, remember to factor in the costs beyond just the price tag. You will likely need an MOT, tax and insurance. You will also need to pay for normal expenses like petrol. If the car you want is expensive to tax and insure or it costs a lot to fuel, this could make it unaffordable in the long run.
Once you understand the full cost of the vehicle, you may want to consider having it checked by an independent mechanic.
Finally, if you are considering using a loan to buy a car, you should make sure you get the loan before you agree on any price to ensure you have the money available for the purchase.
Apply with confidence
Our loan applications use soft search, which means they do not leave a negative mark on your credit history. This is particularly important if you do not have perfect credit in the first place, as multiple hard credit checks can be seen as a negative sign by future lenders. Everyday Loans will only conduct a hard credit check if your application has been accepted in full, prior to you receiving your funds.
To see if you qualify for one of our loans, simply fill out our application. If approved at this stage, you will be invited into your local branch for the next step. They will review your application and get to know you better before deciding whether to offer you a loan.
If you have any questions about the application or the loan in the meantime, you can call your local Everyday Loans branch, who will be happy to help you through the process.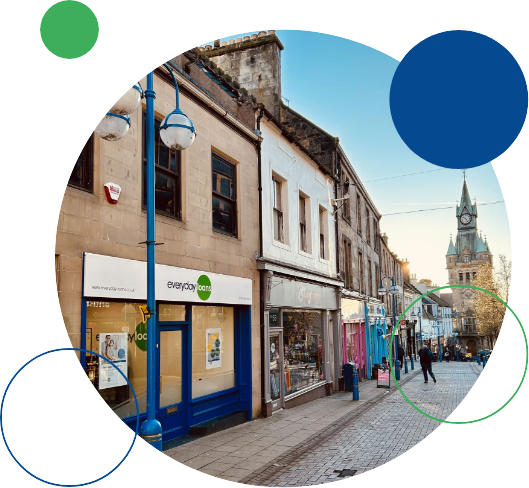 Tailored Local Lending
Our local branches are our most valuable asset when it comes to helping people get the loans they need. We can meet with you face to face to learn more than what is on your credit history.
We will look at how you manage your money, your financial obligations and any unique circumstances you may have. This allows us to offer loans to a wider variety of customers than lenders that just rely on automated credit scoring.
During the meeting, if your application is fully approved, the team at your local branch will finalise the loan and provide any information you may need.
Responsible Lending
Everyday Loans is a responsible lender. We work hard to provide all of our customers with an honest and fair service. This includes ensuring that all of our data is stored in a safe and secure manner.
To ensure we are providing the best service for our customers, we meet with each one to discuss potential loans, explain the terms of the agreement and complete a full assessment of each individual's financial situation. All of our customer data is stored securely and processed in line with UK GDPR and DPA regulations.
We also ask that all of our customers provide the most accurate information possible in their application and during any meetings. To help our customers understand some of the more complicated terminology in lending, we have prepared a glossary of terms to explain the meaning of phrases like APR and credit score. If there is something a customer would like explained further, our local branch staff will be happy to help.
Finally, we recommend that our customers let us know if their circumstances change. For example, if they are unable to make a payment. In cases like this, we can work together so we provide you with appropriate support in managing your account.
If you are interested in applying for a loan to buy or repair a car, fill out our online application today to see if you are eligible.
What Is A Car Loan?
While there are loans specifically designed for buying a vehicle, in general terms, a car loan is any loan you use to purchase a car. Everyday Loans car loans are unsecured loans. That means you are not putting up your home, the car you are buying or any other valuables as a secured asset.
If you use our loans, once you purchase the car, it is yours. This is much different from some other types of car financing, where you may not own the car until you have finished paying off the loan.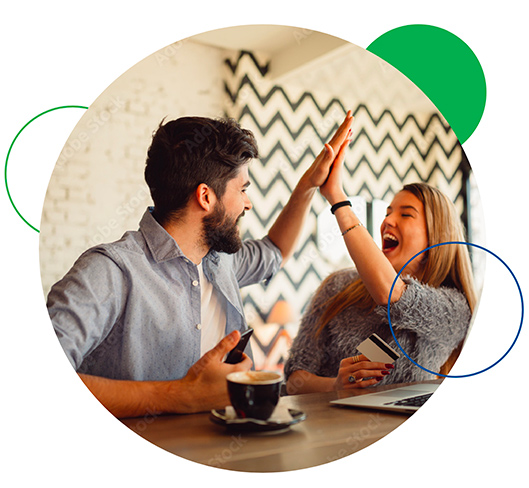 How Do Car Loans Work?
The car loans offered by Everyday Loans are unsecured long term loans with no hidden fees or charges. That means you simply apply for a loan, and if you are accepted, we can provide you with your money. Once you have the cash, you can go out and purchase your car. You will need to make the appropriate payments for the term of the loan, but the car is yours as soon as you have purchased it. All of the details will be covered in your contract.
Why Get A Car Loan?
A car loan can be a great way for someone to purchase a vehicle. It provides a lump sum immediately, which means you have the cash on hand to purchase the car you want. Without a loan, you may have to wait until you have the money saved up before you can buy a vehicle. Worse yet, you may have to settle for a car you do not want because you cannot afford anything else at the time.
A car loan also helps spread the cost of your new vehicle. Financing allows you to pay the loan back in monthly instalments, which means you can budget for this outgoing rather than having to pay the entire cost of the car all at once.
What Types Of Car Financing Are Available?
The 4 most common types of car financing are:
Car Loan
This allows you to buy and own the car outright as soon as you have paid the seller. This is the type of financing offered by Everyday Loans.
Hire Purchase
You pay a deposit for the car. Then you make monthly payments on the car. With hire purchase, you do not own the vehicle until you make your final payment.
Personal Contract Purchase
With this type of financing, you put down a deposit for the car then you borrow some money to help pay for the vehicle. The money you borrow is then paid back over time. At the end of the contract, you make one final large payment which gives you ownership of the car, or you return the vehicle.
Car Leasing
This is essentially a long-term rental. You make an initial payment and subsequent monthly payments over the term of the contract. When the contract is over, you simply return the car.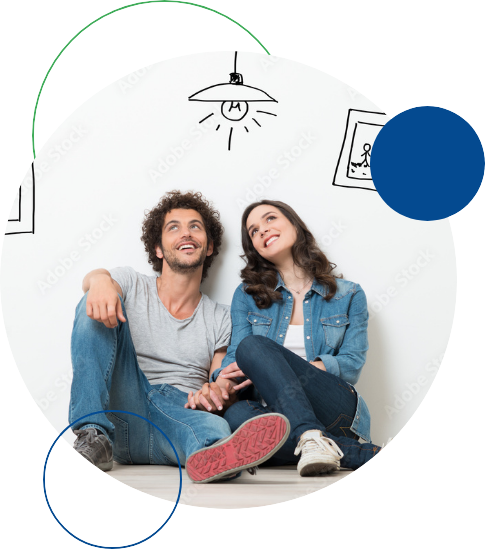 Can I Get Car Financing With Bad Credit?
Some lenders will not work with people who have poor credit, but Everyday Loans are experts in bad credit lending. Our application process enables us to responsibly lend to qualifying customers who need our help.
To find out if you can get a car loan from us, simply fill out our online application form. We use soft search technology, so your application will not leave a mark on your credit file.
How To Apply For A Car Loan
Everyday Loans ensure that our application process is as simple as possible. If you are interested in car financing, just fill out our online application now. You will be asked some general questions to help us determine your overall eligibility, and the initial application will not require us to run a hard credit check.
If you are given initial approval, we will set up a meeting with one of our experts at your nearest Everyday Loans branch. At the meeting, we will review potential loans and decide if we are able to offer you the financing you need.
If the meeting is successful, we will provide you with the loan, and you can purchase your car. A hard credit check will be completed if you accept our loan offer.
FAQs about Car Loans
We have compiled some of the most commonly asked questions about car loans below. Our goal is to give you all the knowledge you need to make the best choice for your financial situation.
If you have a question we have not answered here, please call us today, and one of our staff will help you.
Yes. We simply provide the financing for your loan. The car you choose is up to you. You just need to make sure you follow the terms of your loan agreement to ensure that you do not damage your credit.

No. We transfer you the money for your purchase. You will then pay the seller or repair person directly. Other lenders may work in different ways but we believe this gives our customers the most flexibility with their loan.

No. While we do provide loans for cars, we are a personal lender. That means our loans cannot be used for business purposes.