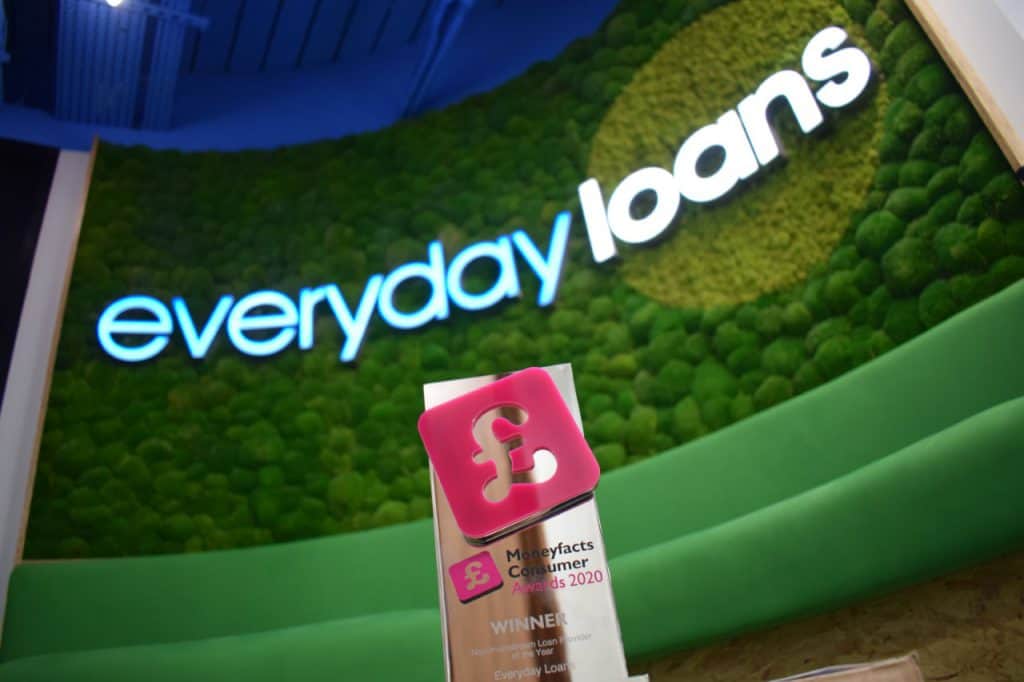 Everyday Loans has just been named Non-mainstream Loan Provider of the Year in the prestigious Moneyfacts Consumer Awards 2020.
As well as giving UK consumers the chance to have their say on which products and providers have gone above and beyond in their service offerings, Moneyfacts also analyses the financial services data of nominees to identify the top performing products.
Having met the most stringent assessment criteria of Moneyfacts' expert research team - who drilled down into the small print of the lender's product range to assess its strengths and weaknesses - Everyday Loans' 76,000 borrowers were then asked to inform judges of their customer service experience through an online questionnaire.
Everyday Loans' Managing Director, Jon Wiggins, said: "Customer service is at the very heart of what we do. So, it goes without saying that we're delighted that it's been recognised by both industry experts and so many of our borrowers.
"To receive such a respected award - when we were up against so many other big brands in our category - is very satisfying indeed. I'd like to thank all of my colleagues at our Bourne End offices and those within our nationwide network of 73 branches for their hard work and ongoing commitment to customer service and satisfaction.
"And of course, I'd like to thank all of those customers who took the time to vote for us. They constantly tell how they benefit from the ongoing face-to-face meetings and support we provide, as we help them back on to a firmer financial footing and into mainstream lending. We're the only unsecured loan provider to work this way and this award win shows that it's an approach that borrowers want and rate."
For further information on Everyday Loans, visit https://www.everyday-loans.co.uk/ or call 0808 231 5453. Follow on Facebook and Twitter @everydayloans.