Home Improvement Loans
If you are looking to finance improvements to your home, apply with us today. Even if you have struggled with bad credit, we may be able to help.
Representative Example: Borrowing £3,000 over 24 months at an interest rate of 71.3% p.a. (fixed), you will repay 24 monthly payments of £237.75 per month. Interest Payable £2,706. Total Repayable £5,706. Representative 99.9% APR.
Loans are subject to status and affordability. Terms and conditions apply.
Don't just take our word for it!
Everyday Loans for everyday people
If there is something in your home that needs fixing or you just want to make some home improvements, Everyday Loans may be able to help. Our unsecured loans could get you the money you need, even if you've had poor credit before.
When you apply with us, we use something called soft search technology, which means filling out our online application will not negatively affect your credit score like a hard credit search could. This means you can apply confidently with us without worrying that a decline might damage your credit score in the future.
Our loans allow you to borrow from £1,000 to £15,000 for 18 to 60. That means you can make home repairs, renovate or just update your house and spread the cost over the term of your loan. Fill out our online application form to see if you are eligible today.
How it all works
If you are looking for a loan to add to or repair your home, Everyday Loans could be the solution. We specialise in providing loans for people with less-than-perfect credit scores, so even if you've had bad credit in the past, you can apply for one of our loans. Applying with us doesn't affect your credit rating if you are not approved, thanks to our Soft Scoring Technology. It takes just minutes to find out if you are approved for a loan, so apply today to see what we can do for you.
Complete our online application form

Get an initial decision in minutes

Pop into your local branch to complete your loan
All of our loans are subject to status and affordability.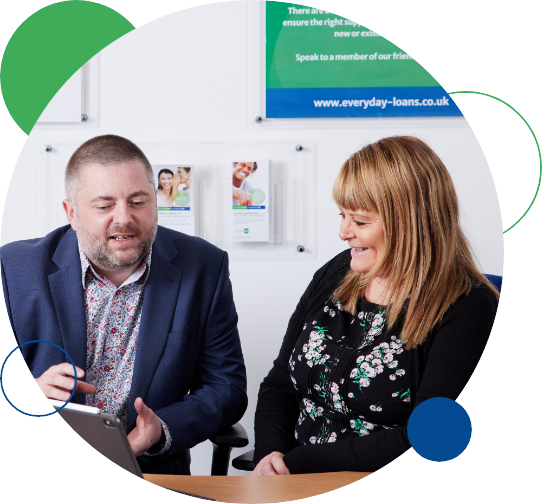 Why choose Everyday Loans?
We use soft search technology for applications, so applying with us will not leave a mark on your credit file. This is great if you want to shop around for a loan. We only conduct a hard search during a full application for credit.
Bad credit is our speciality, so if you have had credit issue in the past, you can still apply today. You'll need to be over 18, a UK resident and be able to afford repayments.
We don't have hidden fees, and we are a lender, not a broker.
We'll give you a conditional decision in just minutes.
Our loans run from £1,000 up to £15,000. We offer terms from 18 months up to 60 months. Loans not for business, gambling or illegal purposes. Maximum APR 299.8%
Home improvements can add value to your home and prevent damage. Unfortunately, some improvements can be costly, which is a real problem if you need to make changes on a schedule or a specific budget. A loan from Everyday Loans might be able to help you cover some of the cost of your project.
Our loans take into account more than just your credit history, so if you have faced some financial problems in the past, we may still be able to provide financing. When you apply for a loan, our staff will work with you and help answer any questions you may have.
To see if you qualify for a loan with us, fill out our online application. If you receive conditional approval, we will set up a meeting at your nearest local branch.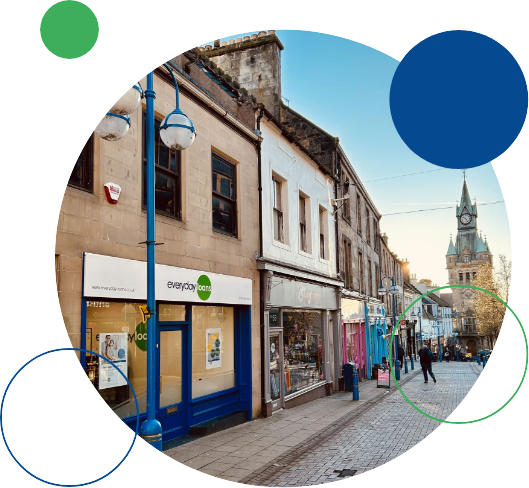 Tailored Local Lending
We are very proud of our local branches because they allow us to provide the best possible support to all of our clients. During your face-to-face meeting with one of our staff, we can review your credit history and also look at a number of other factors. This includes your financial obligations, how you manage your money and any unique circumstances you may have. This allows us to offer loans to a wider variety of customers than lenders that just rely on automated credit scoring.
In the meeting, we will determine if we can provide you with a final loan offer. If so, we will explain the specifics of the loan and fill out any paperwork.
Responsible Lending
Everyday loans are dedicated to responsible lending. We help customers get loans for everything from cars and weddings to home improvements. Plus, all of our customer data is safe and secure.
We meet with all of our customers to discuss their potential loans and explain the terms and conditions. This allows us to complete a full assessment of each person's finances. All of our customer data is stored securely and processed in line with UK GDPR and DPA regulations.
When customers attend their meetings, we ask that they provide accurate information about their finances. To ensure the most up-to-date info, they may wish to review their documents before the meeting. We have also prepared a glossary of terms to help explain some of the more complex terminology involved in finance, such as APR and credit score. If any customers are unclear about their loan, our staff at our local branches can help.
We always ask customers to let us know if their situation changes. For example, if a customer loses their job and is struggling to make payments, we can work together and provide appropriate support for managing the account.
How do home improvement loans work?
A home improvement loan can be any loan you use to make improvements to your house or apartment.
Generally, when you decide you want a loan, you start out by looking at what financing is available. This will depend on your credit, how much you earn and whether or not you decide to get a secured or unsecured loan.
Once you have some lending options, you will need to apply for a loan and see if you are approved. The application will give a lender the information they need to understand your finances.
If you are approved and get the loan, you simply need to make your regular payments and abide by any other terms in the loan agreement.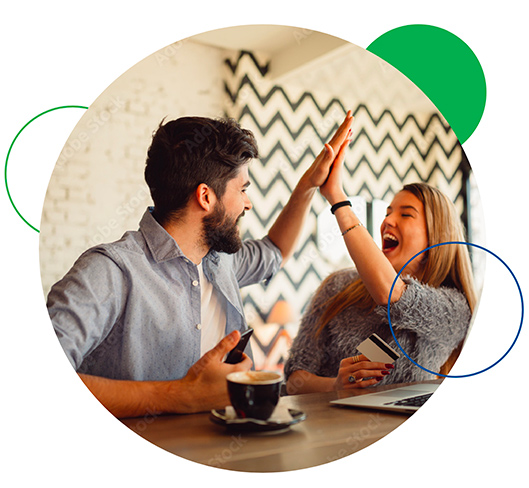 What are the pros and cons of home improvement loans?
Pros:
Home improvement loans provide the money you need in a single lump sum. That means you can make repairs or improvements to your home right away. This is particularly important if the work you want to do is time sensitive. For example, you might have a leaky roof or need to make improvements before selling your home.
Cons:
Home improvement loans come with interest. If the loan is secured and you do not make your payments, you could also lose the asset you secured the loan against. If you do not keep up your repayments, it could also negatively affect your credit score, and the amount of interest you pay could increase.
What types of home improvement loans are available
There are two basic types of home improvement loans. The first is a secured loan. This type of loan may have a lower rate of interest. The downside is it requires you to put up some form of asset as security to get the loan.
This type of loan will be secured against a home, car or other asset, which means if you are unable to pay, the lender can take your asset.
The second type of loan is a personal or unsecured loan. This is usually smaller than a secured loan and may have a higher interest rate. Unsecured loans do not require any assets as security.
Everyday Loans offers unsecured loans for home improvements. If you are interested in learning more about our loan offers, you can fill out our online application.
How much will a home improvement loan cost?
The cost of any loan is broken down into 3 pieces. The first is the amount borrowed which is called the principle. You will have to pay back the amount you borrow on any loan. The second piece is interest. The amount of interest you pay can vary depending on a number of things, including your credit score, the amount you borrow and the term of the loan. Finally, there may be additional fees.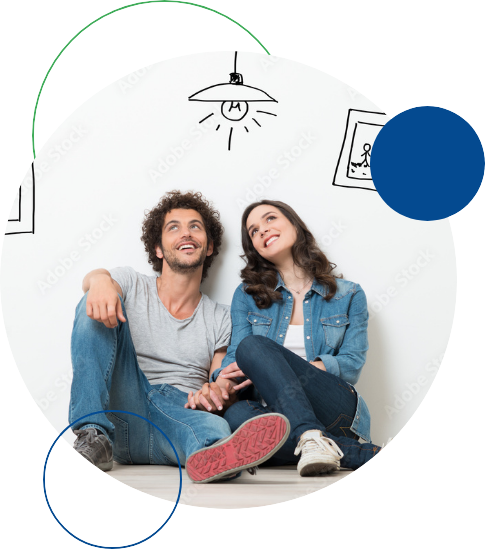 Can I get a home improvement loan with bad credit?
Potentially, you can. In fact, Everyday Loans is a specialist bad credit lender, so we have experience helping people with less-than-perfect credit. If you have had issues with your credit in the past, you can speak with one of our staff about our loan options. To apply, fill out our online application today. We use soft search, so we do not leave a mark on your credit. Once we get your application, we can provide a conditional decision, and if you are conditionally approved, we will make you an appointment at your nearest branch.
FAQs about home improvement loans
In this section, we have the answers to some of the most commonly asked questions about our loans for home improvements. Our goal is to help you better understand what to expect from our lending process and give you the information you need to be confident in your decisions.
If you do not find the answer to your question here, please contact us to speak with a member of our staff. They will be happy to help.
A loan of any type can affect your credit. If you do not make your payments on a loan or break the loan contract in some way, this could hurt your credit. By contrast, if you make your payments on time and abide by the loan agreement, it could help your credit, but there is no guarantee of this.

Obtaining a home improvement loan through us is straightforward. If your initial application meets our criteria, we'll grant you conditional approval. Then, we'll arrange a consultation with one of our staff. They'll speak with you and, if you are approved, provide you with a loan offer. If you accept the offer, the funds will be transferred to you usually within 24-48 hours.

Yes! You can use your loan for most home improvement tasks. That includes repairs, updates or new work. So go ahead and apply now to see what options you have. Once you get a loan from us, the time you have to pay it back and how much you'll pay each month is set.