Loans For Young People
If you have been refused credit by your bank or a high street lender, don't worry, there are still options for you.
Representative Example: Borrowing £3,000 over 24 months at an interest rate of 71.3% p.a. (fixed), you will repay 24 monthly payments of £237.75 per month. Interest Payable £2,706. Total Repayable £5,706. Representative 99.9% APR.
Loans are subject to status and affordability. Terms and conditions apply.
Don't just take our word for it!
Everyday Loans for everyday people
Getting a loan as a young adult can be difficult. You may not have much credit history, and you are also probably just starting your career. That could prevent you from getting credit from some lenders. It may also make it difficult to access things like mobile phone contracts and rental agreements.
If you are a young adult and need a loan, Everyday Loans may be able to help. To apply for a loan with us, you need to be at least 18, you must have a steady income, and you have to live in the UK. If you meet these standards, you can apply for a loan from £1,000 to £15,000 with a term of 18 to 60 months.
We specialise in working with people who have poor credit or very little credit history, so we may be able to help you even if you have already been refused a loan with another lender.
How it all works
With Everyday Loans, you're more than just your credit score. We look at your credit future, not just your credit history as well as your current financial situation. As such, even if you have bad credit now or you've had a poor credit score in the past, we may be able to help. Simply fill out our application to see if you are eligible for one of our loans.
Complete our online application form

Get an initial decision in minutes

Pop into your local branch to complete your loan
All of our loans are subject to status and affordability.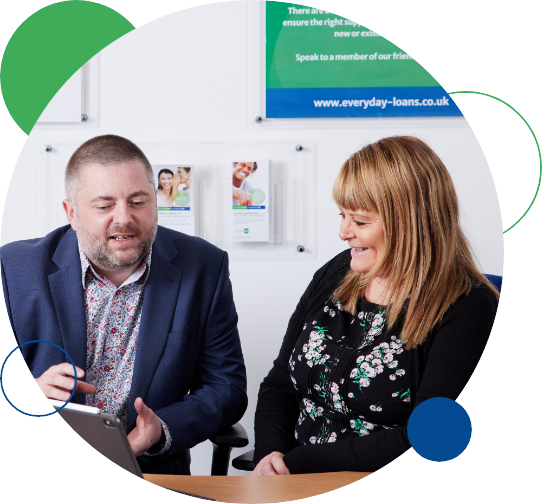 Why choose Everyday Loans?
Our Soft Searching Technology means that applying for a loan will not be visible to other lenders even if you're unsuccessful. We only conduct a hard search during a full application for credit.
We are a bad credit lending specialist, so we are happy to work with people who have a less than perfect credit score. To be approved for one of our loans, you'll need to be over 18, a UK resident and be able to afford repayments.
We provide loans directly to our customers rather than selling them on to other lenders, and we never charge a fee to apply.
We'll give you a conditional decision in just minutes.
We offer loans from 18 to 60 months with amounts from £1,000 up to £15,000. Our loans can also be used for almost any purpose. Loans not for business, gambling or illegal purposes. Maximum APR 299.8%
Young people face a variety of challenges as they enter the workforce. At Everyday Loans, we believe that finding a loan should not be one of them. Our friendly customer service representatives can help young people find affordable loans. Additionally, we use soft search, so only you can see the initial application with us on your credit history. If your application is not approved, it will not leave a negative mark visible to anyone else on your credit.
Soft search technology is important for anyone who is looking for a loan because multiple hard searches of your credit can be a negative signal to lenders. Our soft search technology avoids this issue while still allowing us to review your application.
To see if you qualify for a loan from us, simply fill out our application, and we will provide you with a conditional decision on your loan. If you are conditionally approved, we will arrange a meeting at one of our local branches to finalise your application.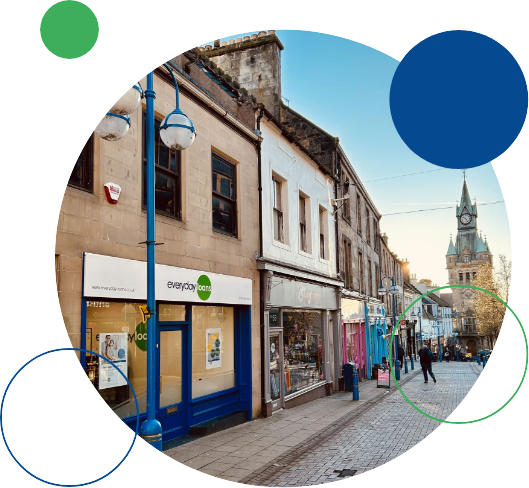 Tailored Local Lending
When you attend a meeting at your local Everyday Loans branch, we take the time to get to know your financial situation. This allows us to look at more than just your credit history. We can understand how you manage your money, what financial obligations you have and review your unique circumstances. By taking the time to get to know our customers in this way, we can offer loans to a wider variety of people than lenders who rely on automated credit scoring.
If your application is approved, we will explain the specifics of your loan and finalise the application. Our loans are usually then paid out within 24-48 hours into your bank account.
Responsible Lending
Everyday Loans is committed to responsible lending. We work hard to provide honest and fair service throughout the customer journey. This starts with the initial application and goes all the way through the final payment.
We meet with each of our customers to discuss their potential loan options. This includes reviewing the terms of the agreement and completing a full financial assessment. That helps us understand each person's unique circumstances and tailor a loan to their needs.
During the assessment, we request that our customers provide the most accurate information possible. We have also prepared a glossary of terms to help explain some of the more complex lending terminology, such as APR and credit score. Our branch staff will answer any other questions our customers may have and guide them through the process.
Finally, we ask customers to inform us if their financial circumstances change, such as losing a job or receiving less income. In these cases, we can work together to provide appropriate support in managing the account.
To get your application started and see if you qualify for a loan from us, click the apply now button. Then fill out the required information, and you will have an initial conditional decision from us in minutes.
What is the minimum age to get a loan?
The minimum age to get a loan in the UK is 18. Legally, lenders cannot offer loans to anyone below that age.
As a lender, we check to make sure all of our borrowers are legally allowed to receive a loan before we make our loan offer.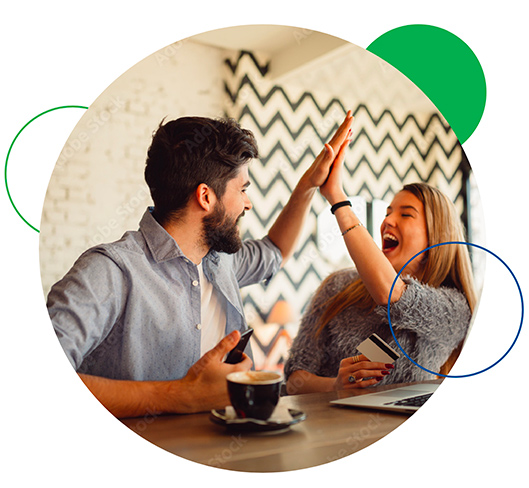 What are the pros and cons of getting a loan as a young person?
Pros:
Flexible use. If you get a loan like the ones offered by Everyday Loans, you can use your cash for most expenses. During the application process, we will discuss with you what the loan will be used for to ensure any loan is suitable and appropriate for you.
Affordable payments. Loans are usually paid off over time via monthly repayments. For example, Everyday Loans has terms from 18 to 60 months. This spreads the cost of a loan and makes payments manageable.
Cons:
You may pay more. Young people are more likely to have little to no credit history. This means they will probably pay higher interest on a loan.
Risk to your credit. If you miss a payment or pay late, it could hurt your credit score. That can make it harder to get credit in the future.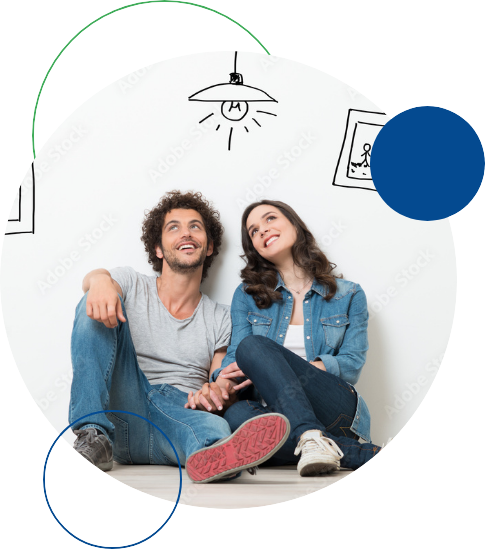 Is it a good idea for young people to borrow money?
This is a question you have to answer for yourself as borrowing money is a very personal decision which should be given careful consideration. Young people can be in a particularly difficult place when it comes to loans. On the one hand, they are less likely to have savings or a large paycheck to fall back on. That can make loans very appealing. On the other hand, they have less credit history, which can make lending more expensive.
As we have stated above, there are pros and cons to taking a loan. We encourage all of our potential borrowers to consider their situation and seek independent financial advice before making a decision if necessary.
How do loans for young people work?
Loans for young people from Everyday Loans work just like all our other loans. You can apply using our online application, and we use soft search technology, so only you can see the application. There is no mark left on your credit. If you get conditional approval, we will set up a meeting at your local branch.
If you get final approval, we will offer you a loan and explain the terms and conditions of the agreement. Then you can decide if you want to accept. If you do, we give you your money, and you just have to make your regular payments on time.
FAQs about loans for young people
In this section, we provide answers to some of the questions we get most often about our loans for young people. Our goal is to give you the information you need to make the right decision for your situation.
If you have any questions we have not answered in the below section, contact us, and we will help in any way we can.
Some of the more common types of loans for young people are secured loans, unsecured loans, and car loans. Each loan type offers different benefits and considerations.

Secured loans require borrowers to provide collateral, such as a car or home, as security against the loan. This collateral serves as a guarantee for the lender in case the borrower defaults on the loan. Secured loans typically come with lower interest rates compared to unsecured loans. However, it's essential to remember that defaulting on a secured loan could result in the loss of the collateral used.

Unsecured loans do not require any collateral. These loans are typically smaller in size compared to secured loans and are granted based on the borrowers' creditworthiness and income. Since there is no collateral involved, borrowers do not risk losing any property if they default on the loan. Unsecured loans also tend to have shorter repayment periods, providing couples with the opportunity to pay off the debt more quickly. Everyday Loans specializes in offering unsecured loans, providing young people with a viable borrowing option.

Car loans are loans that can be used to purchase a vehicle. There are a variety of car financing options available. For example, at Everyday Loans, we offer unsecured loans up to £15,000 that can be used for the purchase of a car.

Simply getting a loan will not help you build credit. That can only be done over time. If you take a loan and make your payments on time while also abiding by the loan agreement, that could help build your credit, but there is no guarantee that it will help on its own.

If you are trying to build your credit, we suggest speaking with an independent financial advisor who can offer you appropriate advice.

Credit is built over time. It is the accumulation of all your financial decisions. When you are young, your financial history is short, which means credit reference agencies do not know much about you. With little to no data, they either don't have a credit score for you, or you have not got enough history to have a good credit score.

This means lenders do not have much information on you, and they may view you as riskier to loan to. That is why it can be difficult to get a loan as a young person.