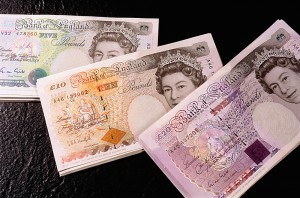 There are many misconceptions about the process of taking out a personal loan. Often people who may benefit from having one think that they would not be considered eligible for this type of credit.
One of the biggest obstacles to being accepted for a loan is the fact that many lenders set high salary thresholds before they will consider lending money to an applicant.
However, companies such as Everyday Loans offer packages specifically designed for people who are receiving various types of benefits.
As part of an overall assessment of income, the fact that benefits can play a part in deciding whether or not you are in a position to repay a loan can be a really positive thing for many people.
Specialist lenders
So called 'prime lenders' such as high street banks can set criteria that don't reflect the current everyday situations many people find themselves in. Specialist lenders are more willing to look at cases on an individual basis and consider particular circumstances.
This means that there are deals available which can provide loans for people with a poor credit history.
Ability to pay
Whereas prime lenders only consider salaries and wage packets when it comes to assessing the ability to repay a loan, specialist lenders understand that many people manage budgets that rely on income from benefits and this should not be a reason to deny them a chance to gain access to credit.
A responsible lender we will always take the ability to repay the loan into account when considering an application and if you can prove that you are in receipt of regular benefit payments this can be included in the assessment.
Benefits income that a responsible lender will accept as income include: Universal Credit, Incapacity Benefit, Employment & Support Allowance (ESA), Disability living allowance (DLA), Severe Disability allowance, Reduced Earning Allowance (REA), Attendance allowance, Carers allowance, Personal Independence Payment (PIP), Industrial Injuries Disablement Benefit, Armed Forces Compensation - Guaranteed Income Payment (GIP), Child tax credit and working tax credit.
Tax Credits may also be included where it forms part of the applicant's net pay and family allowance benefit income doesn't need verification.